UPCOMING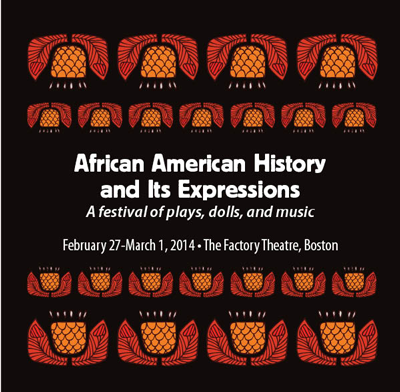 February 27-March 1, 2014 at 7:30 pm
Harlem Renaissance writer Marita Bonner's 1927 play, The Purple Flower
a world premiere puppet play adaptation by Keli Garrett
directed by Dominic Taylor
with puppets designed by Annie Katsura Rollins
The Man Who Dug Fish, by Obie Award winning playwright Ed Bullins
directed by Noe Montez

A presentation of historical dolls by Felicia Walker and Debra Britt
Founders of the National Black Doll Museum, Mansfield, MA
A surprise of dance and music
RECENT
LIMITED ENGAGEMENT!
October 25 and 26, 2013, 8:00 pm
ArtsEmerson's The Paramount Center
559 Washington Street, Boston
Buy tickets at the door or online. Box office: 617.824.8000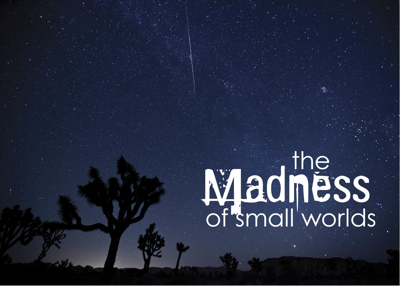 Wu World Woo
Horrocks (and Toutatis Too)
two monologues by Mac Wellman
directed by Elena Araoz
Wrench, a short post-apocalyptic play
by Elana Greenfield
directed by Kenneth Prestininzi
THE MADNESS OF SMALL WORLDS pairs legendary playwright Mac Wellman's monologues, Horrocks (and Toutatis Too) and Wu World Woo, with Whiting Award-winning playwright Elana Greenfield's Wrench.
Wellman's monologues lay out the madness of our world in side-splittingly funny verbal acrobatics as the actors bounce words around the stage like electrons. Erin Mallon will perform Horrocks (and Toutatis Too), and Timothy Siragusa will perform Wu World Woo with all-star indie band Electric Chamber Music.
Greenfield's Wrench (performed by Kate Snodgrass and Katie Pearl), which takes place somewhere on Earth with two women on ladders, inhabits a world so unrecognizable that we may as well be on an asteroid. But words themselves remain vital, urgent, and filled with endless possibility.
(poster design: Jessica Kuszaj)
REAL REALISM
an epic tragi-comedy
written by Charlotte Meehan
directed by Vanessa Gilbert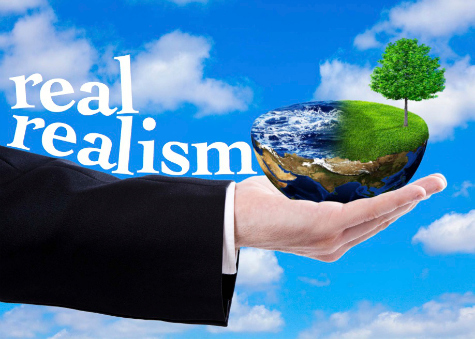 What happens when five strangers land in an undisclosed "treatment center"?
What are they capable of when pressed?
Alternately hilarious and ferocious, Real Realism is part fanciful dance of quantum particles and part Freudian nightmare.
May 31–June 1 and June 6–June 8, 2013
Preview: May 30 (pay-what-you-can)
All shows begin at 7:30 pm
Tickets: $15 at the door or online
The Factory Theatre
791 Tremont St.
(entrance on Northampton St b/t Tremont St and Columbus Ave)
Boston, MA
(poster design: Jessica Kuszaj)
WOMEN IN ACTION:
A NEW WAVE OF ART, THEATRE, MUSIC, AND PERFORMANCE
March 6-9, 2013 | TICKETS
Celebrate Women's History Month with us at this four-day festival featuring women artists from all over the country.
March 6, 2013—12:00 pm at Boston Playwrights' Theatre (949 Commonwealth Ave., Boston):
Dramaturg Lisa Timmel will mdoerate a roundtable discussion about women writers in the American theatre and how women's issues dovetail with social justice issues around the world. The discussion will feature the playwriting committee members of VIDA: Caridad Svich (2012 Obie winner for lifetime achievement), Ruth Margraff (Art Institute of Chicago), Lisa Schlesinger (Columbia College Chicago), and Charlotte Meehan (Sleeping Weazel Artistic Director and Playwright-in-Residence at Wheaton College). This event will livestream on HowlRound's #NEWPLAY TV.
FREE
March 7, 2013—7:30 pm at The Factory Theatre (791 Tremont St., rear entrance, Boston):
Ruth Margraff (leader in the new opera movement) will perform with her Café Antarsia Ensemble. Playwright/activist Lisa Schlesinger and Magdalena Gómez (performance artist and Artistic Director, Teatro V!DA) will read from works in progress. Theatre scholar Heidi Bean (Bridgewater State University) will lead the post-show discussion. Refreshments to follow.
FREE
March 8-9, 2013—7:30 pm at The Factory Theatre (791 Tremont St., rear entrance, Boston):
The Future Now
a triple bill featuring:
a performance lecture by visual artist Alexia Stamatiou
FUFU & OREOS
a solo show written and performed by Obehi Janice
When Obehi is diagnosed with clinical depression, she begins to wonder if she's BLACK enough, NIGERIAN enough, and has enough faith. With inventive prose and incredible wit, FUFU & OREOS stakes a claim for the power of voice in our search for self.
Tryouts
a new play by Adara Meyers
directed by Cecelia Raker
When a group of mothers and daughters attempt to prove their "individuality," the murky waves of love and death crash against generational angst and pseudo-religious understanding in this satirical play about womanhood.
Dramaturg Ilana Brownstein will moderate the post-show discussion on March 8.
Tickets: $15 at the door or online.
BIRTH BREATH BRIDE ELIZABETH
by Kenneth Prestininzi
February 22-23, 2013

ArtsEmerson's The Next Thing Festival

The Jackie Liebergott Black Box Theatre at the Paramount Center
559 Washington Street, Boston
Tickets + Information
We're thrilled to announce that Kenneth Prestininzi's Birth Breath Bride Elizabeth (starring Stephanie Burlington-Daniels) will be featured as part of ArtsEmerson's The Next Thing Festival.
Sleeping Weazel produced Birth Breath Bride Elizabeth in September 2012 as part of its season opener, WOMEN AND MANNERS: ARE WE DONE YET? (Please scroll to the bottom of this page for the event's production photos and information.)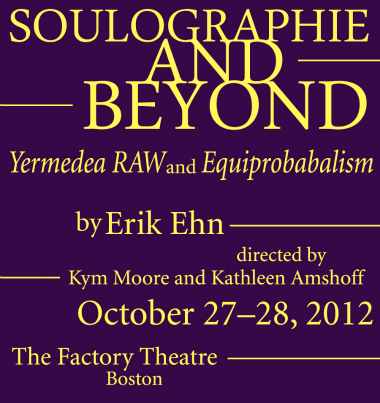 PRODUCTION PHOTOS
SOULOGRAPHIE AND BEYOND was a double bill featuring two plays by internationally renowned playwright Erik Ehn. The production showcased Yermedea RAW (directed by Kym Moore with puppet theatre artist Alejandra Prieto), one of 17 plays comprising Ehn's Soulographie series premiering in November 2012 at La Mama E.T.C. (NY); and Equiprobabalism (directed by Kathleen Amshoff) following the Vacant Lot Theatre Company production in summer 2012.
Both dates featured post-show discussions with the artists and theatre professors from the Boston area:
On October 27, Kym Moore join Robbie McCauley, playwright, director, and Professor of Performing Arts at Emerson College; and Kathleen Amshoff, director, for a post-show discussion.
On October 28, Kym Moore and Erik Ehn joined Noe Montez, Assistant Professor at Tufts University's Department of Drama & Dance for a post-show discussion.
The Factory Theatre
Boston, MA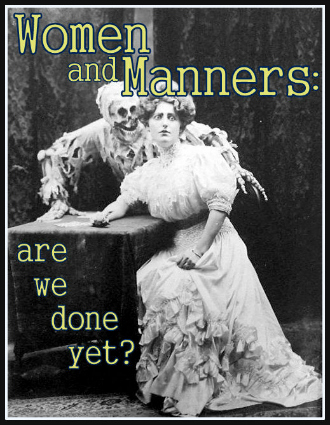 PRODUCTION PHOTOS
"Single?
Partnered?
Ambivalent about relationships?
Still feeling sexy in your eighties?
No matter which, WOMEN AND MANNERS: ARE WE DONE YET? is the theatre event for you!"
In this drop-dead hilarious double bill, internationally-acclaimed playwright Constance Congdon performed her first solo show, Is Sex Possible?, with Kenneth Prestininzi's Birth Breath Bride Elizabeth, a crackpot lecture gone awry for young brides (performed by Stephanie Burlington-Daniels).
Polly Carl, Director of the Center for the Theater Commons, and Melia Bensussen, theatre director, professor, and chair of the Performing Arts department at Emerson College, led a post-show discussion on September 21.
September 21–22, 2012
The Factory Theatre
Boston, MA